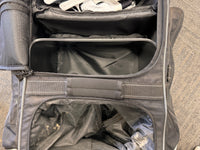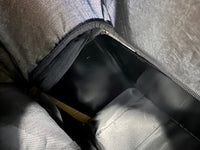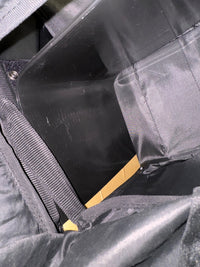 GS Sports
Supreme Roller Bag Shoe Compartment Frame
If you have an overweight bag and need additional support to prop your Supreme Bag up?  We got you covered with the new Shoe Compartment Frame.  
Specifically designed plastic mold to fit perfectly into the shoe compartment propping up the bag.
DIRECTIONS:
Remove the bottom shelf and slide the shelving system down (top shelf toward the top). Make sure you push the shelving system fulling to the bottom so it is BELOW the Velcro straps.
Unzip the shoe compartment bag and make sure the shelving system legs are on the outer part of the pegs.
Make sure the left and right pegs are as vertical as possible and attached to the velcros at the bottom
Reinstall the bottom shelfing system. Make sure it is firmly pressed down against the shoe shelf. There should be no gaps between the bottom shelf and the shoe shelf.